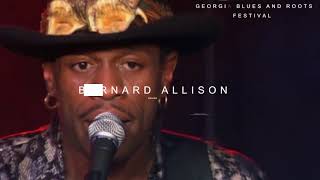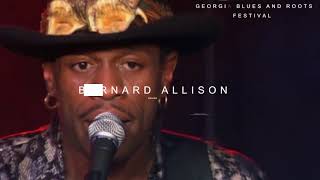 We are gearing up for our last show in 2017!
Bernard and the guys will be headlining the Georgia Roots and Blues Festival! This Saturday September 30th, 2017 Showtime is 8pm! We are all very excited to see you at the show! This festival concludes Bernard's tour dates of 2017, The 2018 dates will be announced in the next few weeks, We have some very cool things to announce to all of you for the upcoming year and we are all very excited! Stay tuned for our upcoming tour dates and some other fun and exciting things!
After a long work week wanted to start your weekend with an inspirational video from Bernards 2017 tour . This video takes place in Joldelund, Germany. This is a great video showing a day in the life of the Bernard Allison Group! Stay tuned: We will be announcing Bernard's tour dates for 2018 next month! Hope you all have a GREAT WEEKEND!
The Bernard Allison Group in Brussels!
We had a great time in Belgium and wanted to share with all of you some excellent photos that were taken here. We have three photographers who are responsible for these images and wanted to give a shout out to them and let them know that we appreciate their work! Walter Vanheuckelom: https://www.facebook.com/vanheuckelom.walter Alain Broeckx:https://www.facebook.com/alain.broeckx Raf Degeest Photography:https://www.facebook.com/rafdegeestphotography/ We wanted to share a coup